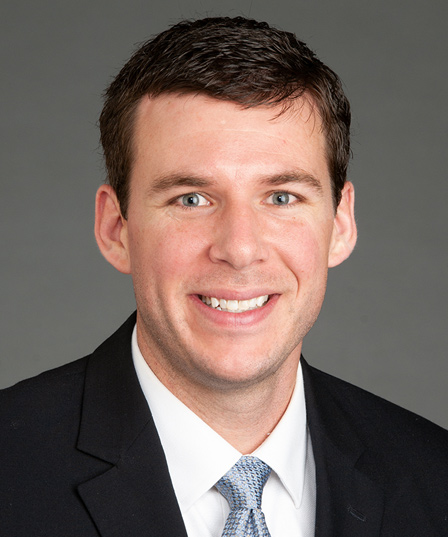 Tyler Cooper M.D.
Orthopedic Surgeon
Dr. Tyler Cooper was born and raised in the Texas Panhandle, and is a graduate of Amarillo High School. He is a proud alumnus of Amarillo High basketball, and continued his playing career at West Texas A&M University, graduating summa cum laude with a degree in Biology. He then attended medical school at Texas Tech University Health Sciences Center, where he graduated with honors in 2012.
Dr. Cooper completed his internship and residency in orthopedic surgery through Texas A&M College of Medicine at Scott & White Hospital in Temple, Texas. His background in athletics inspired him to continue his training by completing a fellowship in Sports Medicine at Wake Forest Baptist Medical Center, where he cared for collegiate athletes at both Wake Forest University and Winston-Salem State University.
Dr. Cooper specializes in arthroscopy of the upper and lower extremities, but performs a wide variety of surgeries on patients of all ages. These include operative treatment of traumatic fractures, sports injuries, and joint replacement of the knee, hip, and shoulder.
Dr. Cooper is proud to return home to the Texas Panhandle, where he will continue to treat athletes from many surrounding high schools and universities. He is married to Emily Brister Cooper, and both he and his wife are proud inductees into the WTAMU Hall of Champions. They have 2 children, Richard and Claire. Aside from spending time with his family, Dr. Cooper enjoys hunting, fishing, basketball, and skiing.
Professional Memberships include:
Alpha Omega Alpha Medical Honor Society
American Medical Association
American Academy of Orthopaedic Surgeons
American Orthopaedic Society for Sports Medicine
Arthroscopy Association of North America
Tyler Cooper M.D.
Top of Texas Orthopedics
1600 S. Coulter
Suite 501
Amarillo, TX 79106
Phone: